Interior is something which makes space worth living, design to make the interiors attractive. Interior designing enhance the function and quality of space and how we experience the space. And the art of design a space includes concepts of design, basic space planning, and furnishing. Starting from the survey of an existing space, present it through layouts, 3d drawings and 2d drawings. We spend over 90 percent of our day in interior spaces. Despite this, most of us take interiors for granted, barely noticing the furniture, colors, textures, and other elements. It's a powerful essential part of our daily lives and affect how we live, work, play and even heal.
Interior design professionals provide the owners of homes the functionally successful and aesthetically attractive interior spaces. Interior professional's benefits society by focusing on how space and interior environment should look and function. By planning the arrangement of partition walls, considering how the design affects health, safety, and selecting furniture and other goods, and specifying aesthetic embellishments for the space, the designer brings the interior to life. A set of functional and aesthetic requirements expressed by the client becomes reality. The interior design profession is much more than selecting colors and fabrics and rearranging furniture. The professional interior decorators plan the rooms and the furniture that goes into them, determining the location of partition walls, selecting colors, materials, and products so that what is supposed to occur in the spaces actually can.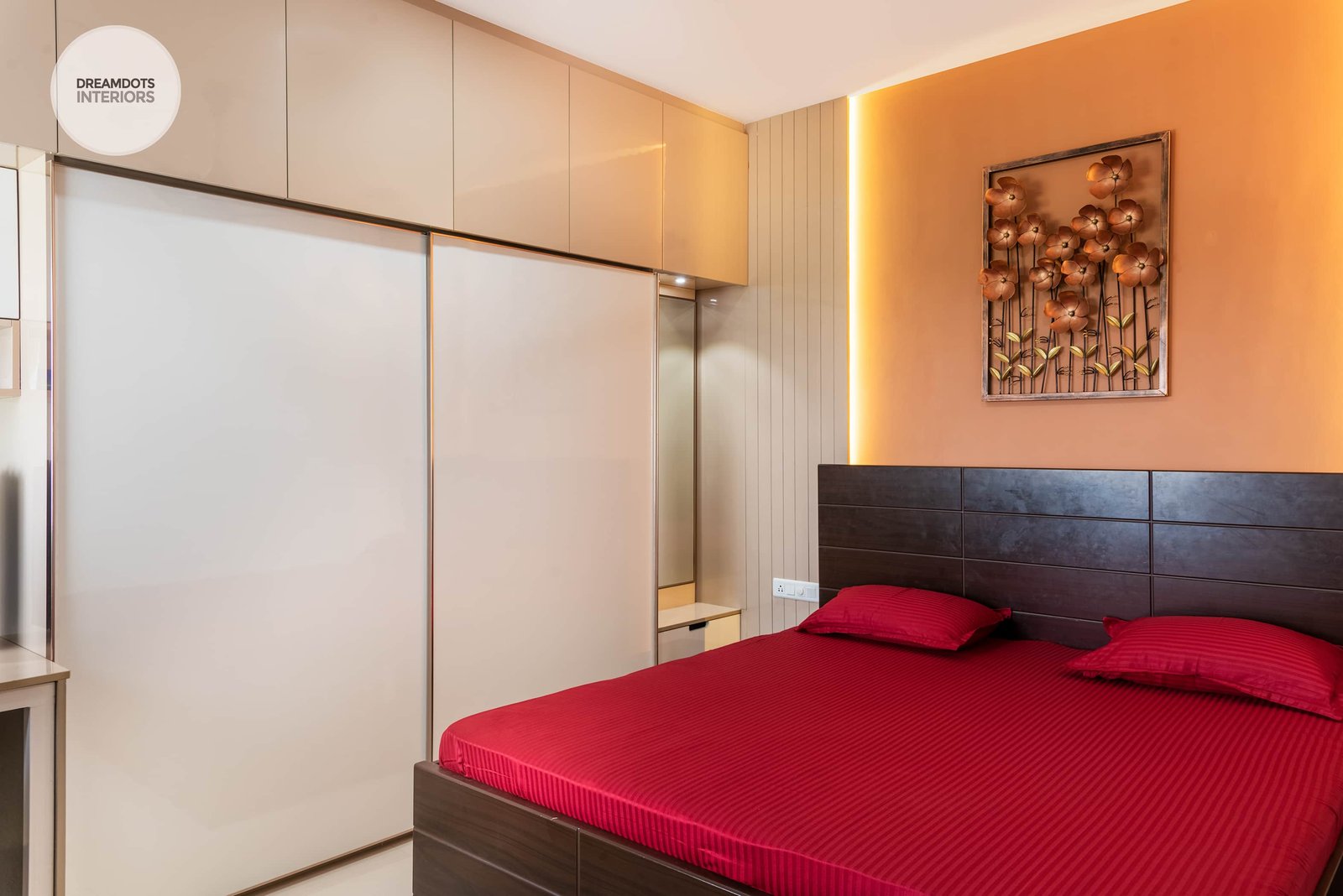 Elements of Interiors
DOORS

 – FRP DOOR, STEEL SECURITY DOOR, DOUBLE PANELED DOOR FRENCH DOOR , ENTRANCE DOOR ETC.

FLOORING

 – VINYL, NATURAL STONE, MARBLE ETC.

CEILINGS

 – SUSPENDED, WOODEN , VENEERED, ALUMINIUM ETC .

SHAPES

, LINES, SURFACES, COLORS, PLANTS, LIGHTS & WALL.
How it Works
For the purpose of improving the quality of life, increasing productivity, and utilizing the space we follow a few steps-
Analyzes the client's needs, goals and life style.
Integrates findings with knowledge of interior design.
Develops and presents final design recommendations through appropriate presentation.
Prepares working drawings which includes layouts, 3d and 2d drawings, materials, finishes, space planning, furnishings, fixtures and equipment.
Agreement to freeze the designs and can proceed on site or factory.
The delivery of the products with quality and finish.
Execution
When it comes to execution there are two ways in which it works-
Carpentry work – carpentry is a traditional method, where the carpenter works at the sites with all the necessary material. Carpentry can't be applied to do complicated corners and edges with great finish. It takes more time compare to the factory work.
Factory work (Mini fixing) –  The material get ready at the factory, generally factory finish provide the clean and has no open edges with edge banding which is far superior, evenly pressed, perfectly finished. This ensures that no bacteria or pests enter the cabinets. Installation happens at the site with the special tool kit and material i.e. L clamp, gatta pieces, screws etc.